We are thrilled to be a part of Compass's expansion to San Diego! They provide us with the best technology, marketing, and support that will give our clients the best experience possible. Recently we have been asked a lot of questions about Compass, who they are, and what they stand for. We have created this blog to answer all of your questions and to show you how Compass's innovative thinking can elevate our business to better satisfy our clients.
At Compass, our mission is to help everyone find their place in the world.
We are building the operating system for real estate. The decision to buy, sell or rent a home is too important to get wrong. We all know the feeling of stepping into a place where you feel a strong sense of belonging. We believe everyone should have that experience in their daily life. An end-to-end platform built to support the home buying, selling, or renting process, based on an agent's workflow. By elevating the most personal parts of the process and using technology to simplify the rest, Compass delivers an incomparable experience to each client in service of our mission.
Talent and Agility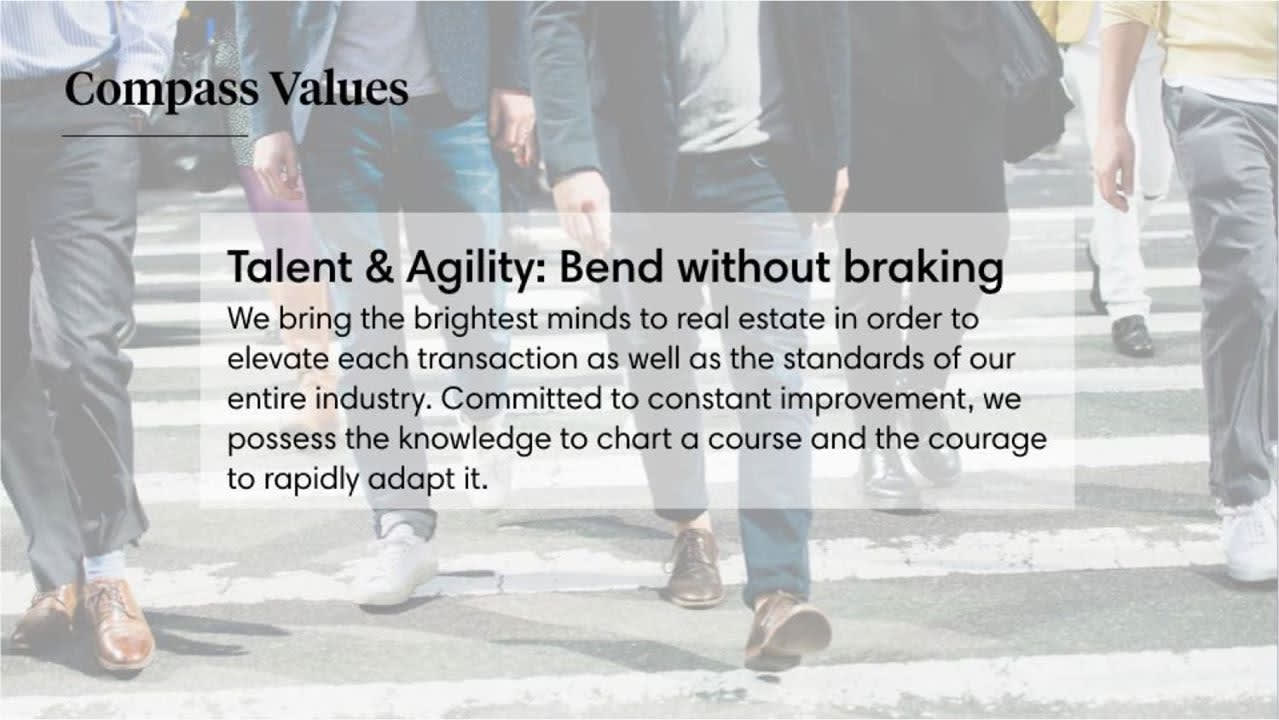 Solutions-Driven Thinking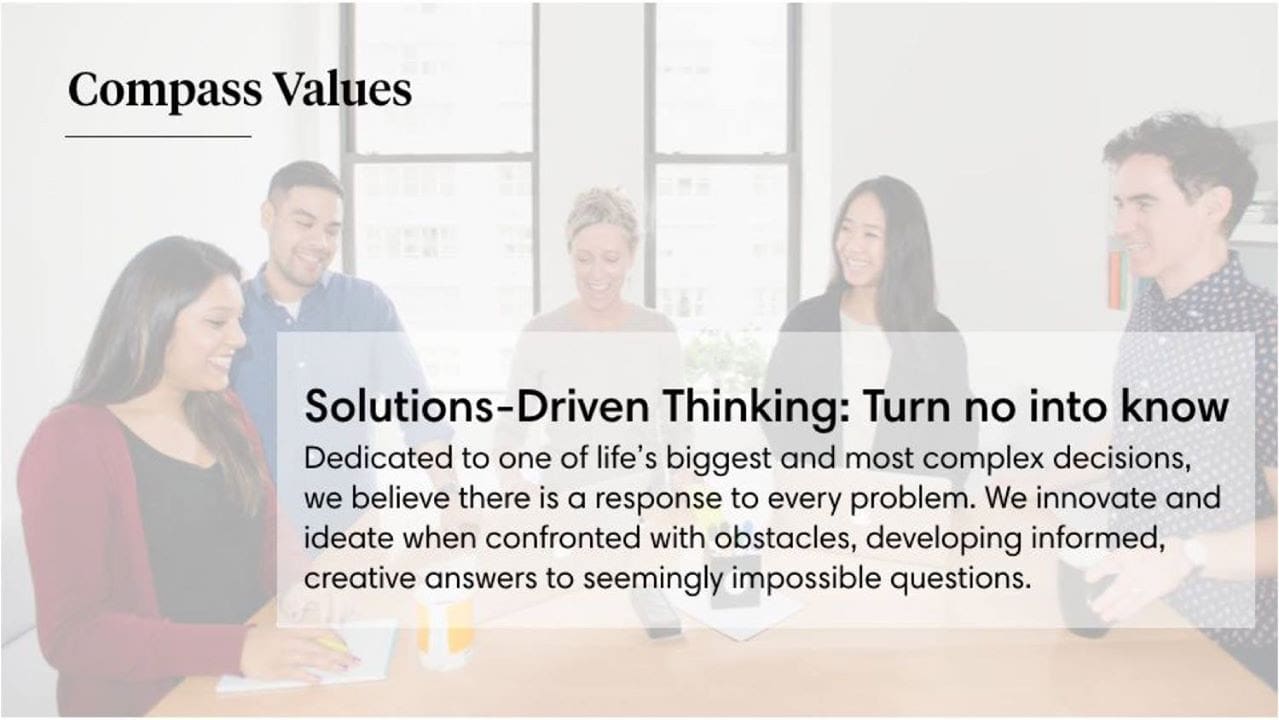 Collaboration & Diversityz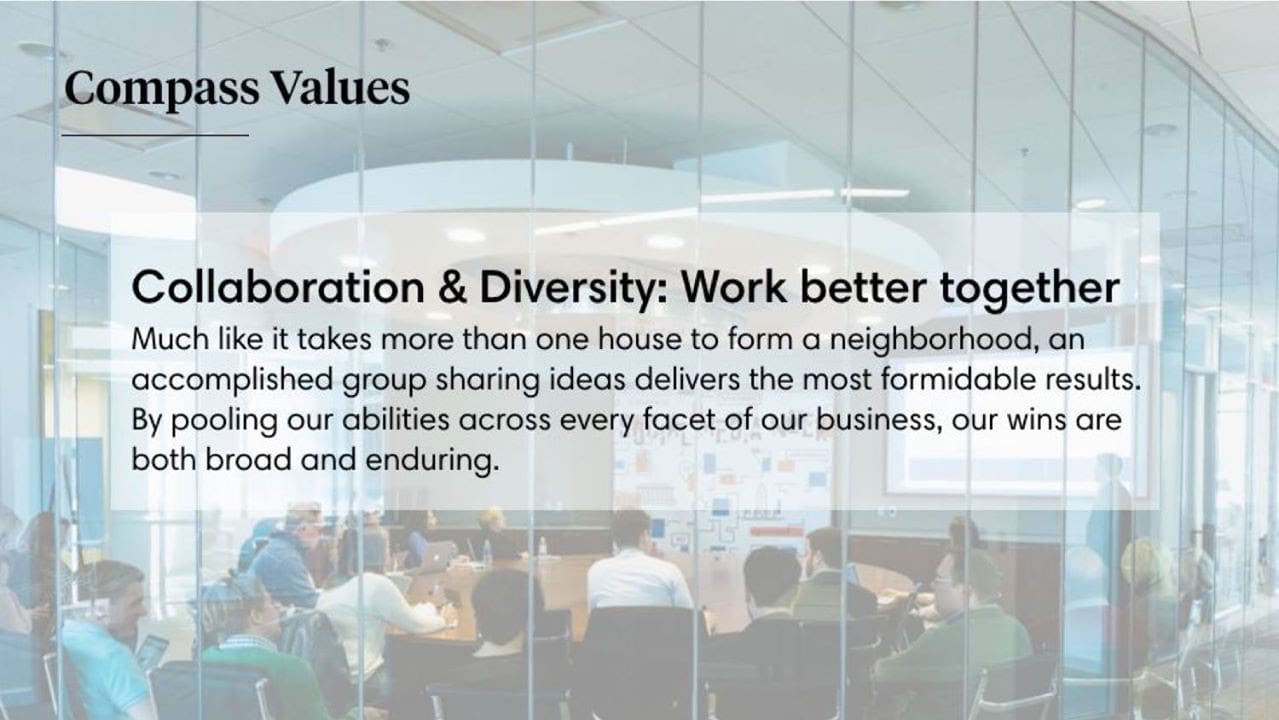 Integrity