Are you ready to clean gutters, mop floors, and scrub toilets? Are you ready to pick things up only to find them messy again hours later? Are you ready to lose your keys and the TV remote over and over again?
If so, it sounds like you might be ready to purchase your first home.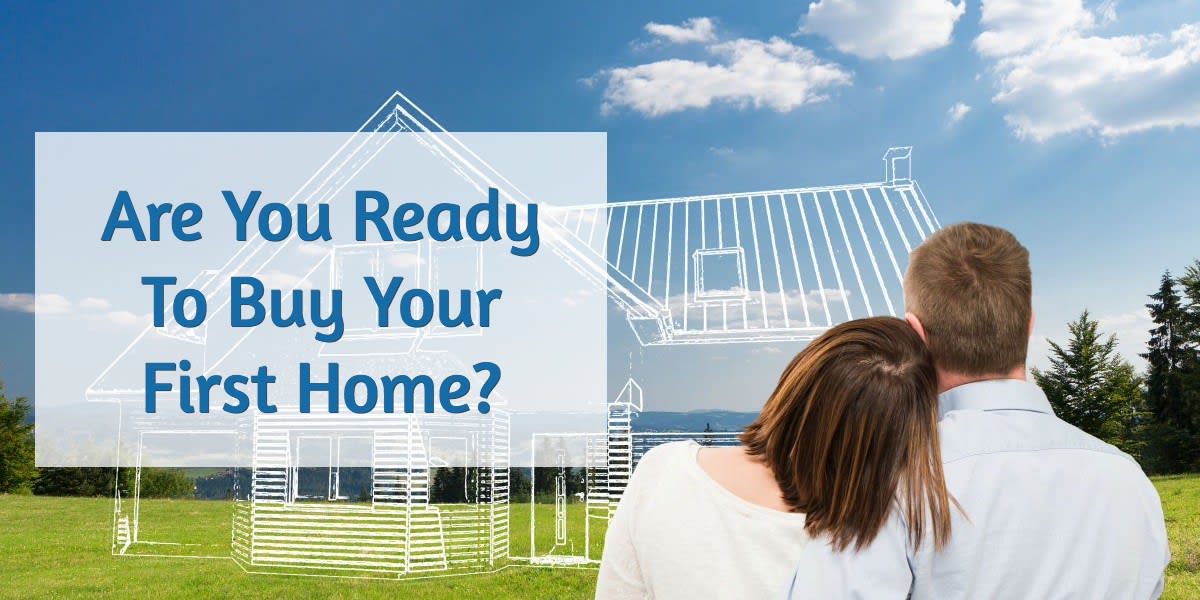 But how can you be sure? How can you know when it's time to walk out the door of your rented apartment and through the door of a home. Well, if you're hoping for a convenient list of the three most important things to consider before deciding to buy your first house, then you've come to the right blog.
1. Finances
You may think that paying for a home is as simple as getting a mortgage. And you'd be right, but taking out a mortgage isn't as simple as it seems.
First, look into your credit score. If you owe a lot of money in credit card debt or student loans, then your credit score may not be the best at the moment. Work to pay off the debt and then create good spending habits by not missing payment deadlines and setting money aside for your savings. This is easier to do when you have a steady job.
Next, be sure to save about 20 percent of the price of the house you'd like to own. Be sure to budget to see if you can live comfortably while making your future monthly mortgage payments. Make sure to account for possibly missing months of work and still having to make mortgage payments.
Finally, decide if you'd like to take out a 15 or 30-year mortgage. You spend less long-term with a 15-year mortgage, but your monthly payments will be higher. That's something to account for in your budget.
2. Your Future
Will you be happy living in the same area and in the same house for years to come? Remember that if this is your first house, then there's a good chance you'll be living in it for a long time. Your family may grow, or you might want to start one, and the size of the house and the schools around it may become important.
Remember that a home will need repairs and maintenance over time. If you'd like a larger home, then you'll be paying more in utilities. And though this might sound like a point for the finance section, I included it here because these are costs that you'll be paying for as long as you live in the home – even after you've finished paying your mortgage. It's also important to consider the taxes you'll pay on the property and how they change depending on where you buy the home.
3. Working With a Real Estate Agent
After making it this far in the post, you probably realize that buying your first home can be daunting. A Real Estate agent that knows the area you're interested in can help you figure out if it's the best place for you and then walk you through the process of buying the home that's right for you. Having an agent work with you to figure out if you're ready to buy a house and, when the time comes, having his or her experience to rely on to get a great deal is one surefire way to make the process easier from start to finish.
These are just three important general topics to consider when setting out to buy your first home. As you've read, there are a lot of steps that go into getting the set of keys of a home you own in your hands. So don't rush into your first home! Plan your purchase carefully and consult with a trusted real estate agent before you do. Once you do, you'll be digging around for your own remote in your own coach, inside your own living room, inside your own home before you know it!