Warm weather is finally here! Use our best tips for keeping your yard cool and organized for the upcoming summer. These backyards make the ideal, peaceful outdoor retreats. Get inspired to turn your outdoor space into a relaxing haven.
Cozy Gathering Space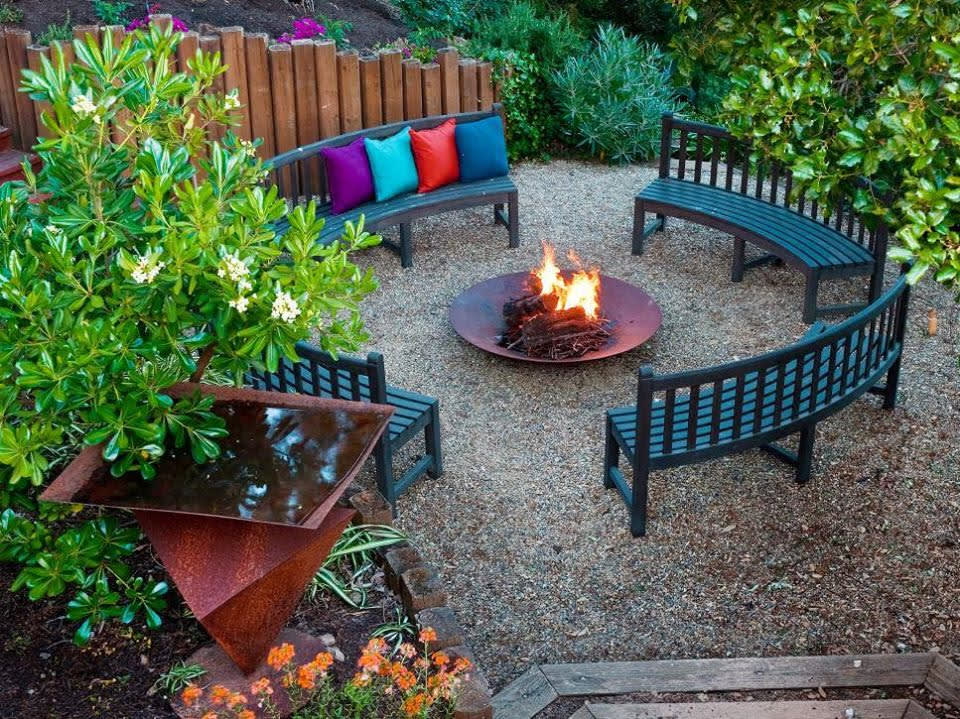 The contemporary seating around the copper fire pit allows for a cozy large gathering. The fire pit brings warmth, while a copper water feature adds dimension to the space. Vibrant pillows are the only touches of color in the outdoor space.
Romantic Outdoor Dining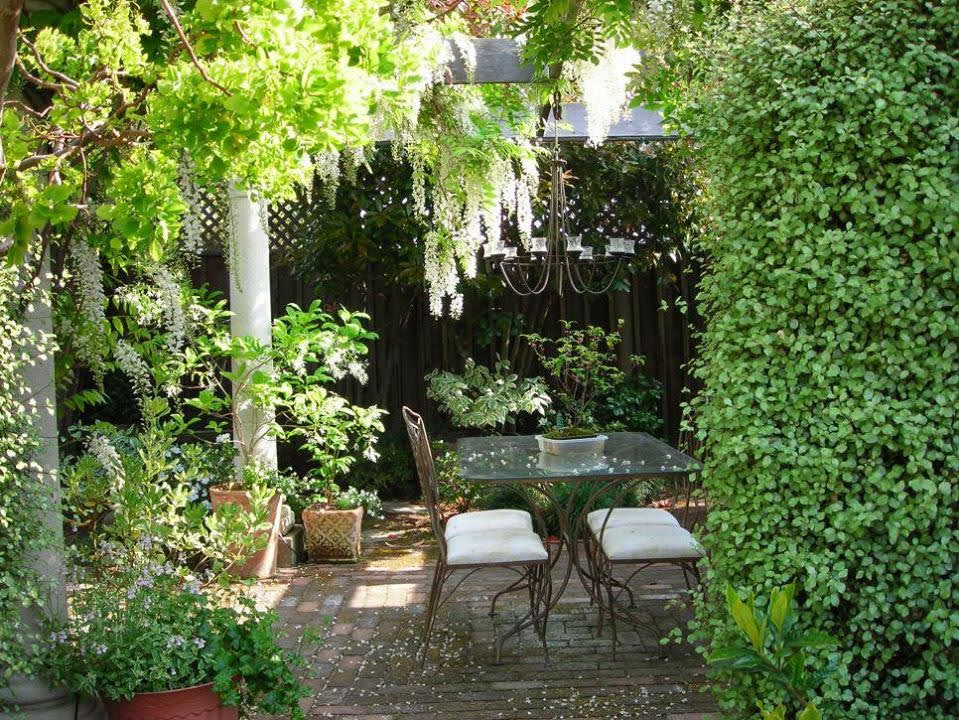 A small dining table under a white pergola creates a romantic outdoor dining experience. The candle chandelier, coupled with the hanging white wisteria, provides a calming ambiance. Several container plants enhance the serene look.
A Modern Take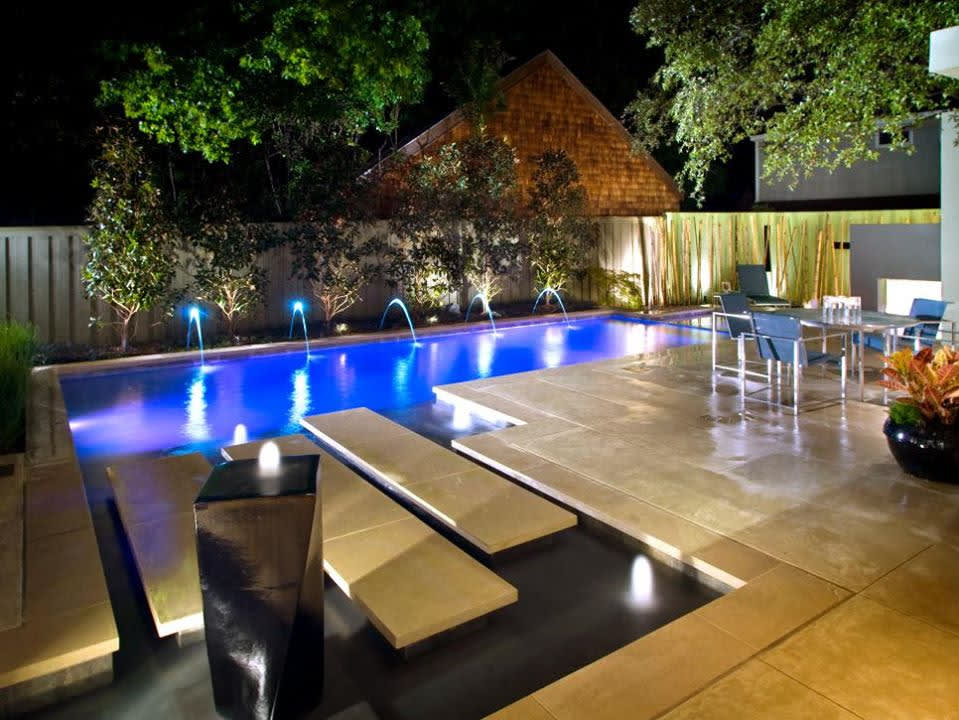 Limestone coping surrounds the pool area of this modern backyard to create a stunning effect. Soft lighting around the pool creates a calm atmosphere, while the vibrant green stucco wall brings energy to the space. The fireplace creates a stark contrast against the deep blue water spouts and pool.
Soothing Environment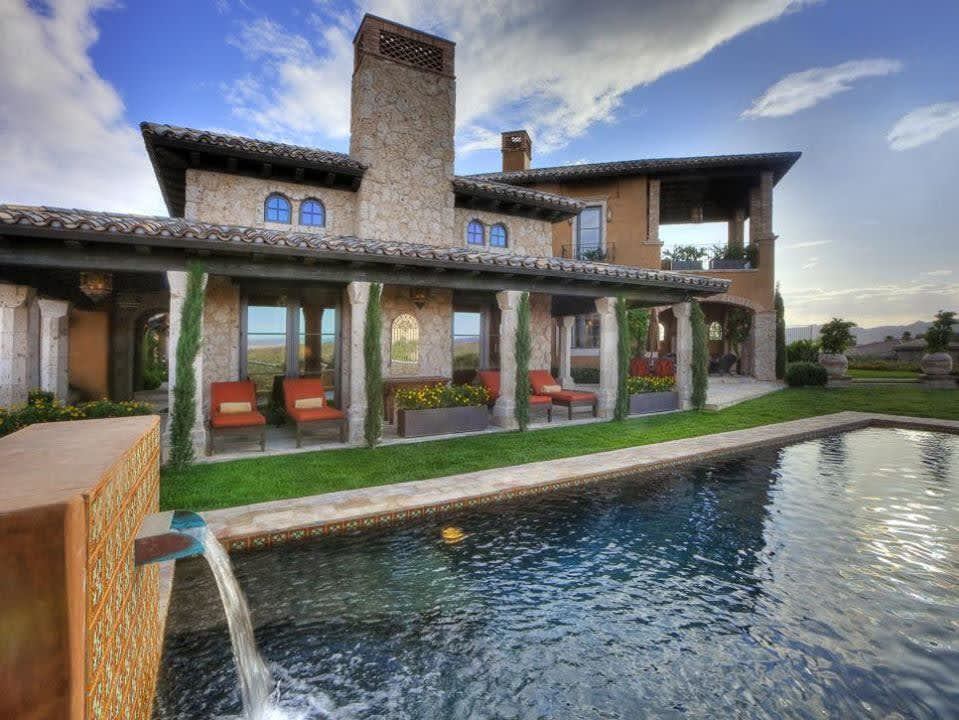 The warm, earthy tones in this Tuscan backyard bring coziness to the open space. A soothing pool waterfall and comfortable seating make this an ideal spot to relax.
Low-Maintenance and Relaxing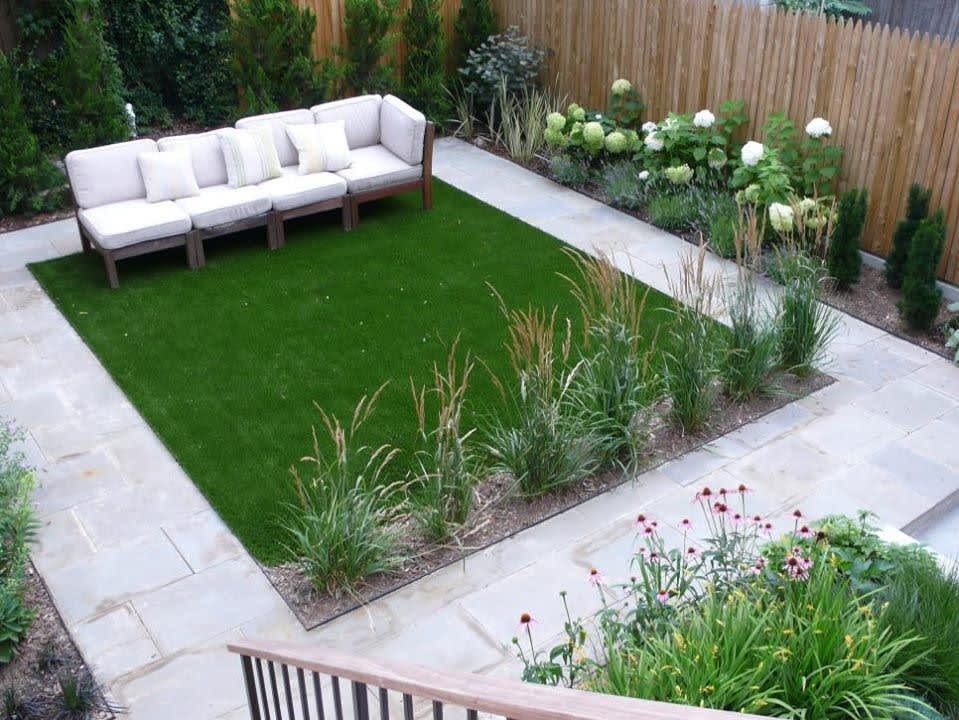 For a low-maintenance yard, Groundworks Inc. used artificial turf instead of grass. The sofa provides plenty of room for lounging and enjoying the surrounding greenery.